FREE REPENTENCE/DELIVERANCE PRAYERS
Messiah Yeshua (Jesus Christ) of Nazareth SETS US FREE
Hello precious brothers and sisters,
All I want to do is serve our Sovereign Lord, for me everything else is pointless and a waste of energy. This passion to serve our Sovereign Maker was born out of deep pain and suffering after He pulled me out of the darkness when I went on my knees in desperation and screamed out to Him. To save me! He did. My awakening to the truth about the new age has been extraordinary and has taught me so much about the dark side of the new age and it's true satanic nature. One of these arenas of training the Lord took me through is repentence and deliverance from the sins of our past and our forefathers. My paternal grandfather was a 33 degree Freemason, which I found out to in itself carry a curse upon his descendents - me and my children, and other family members. I have 4 paternal cousins who have also suffered under the curse of Freemasonry due to our grandfather's choices. Researching bloodline curses further and investigating my own family history was an eye opener making me realize just how much the sins of our forefathers and mothers impact us. Besides this, I also realized how much our own decisions open us up to when we go against our good God's instructions. We are infected and very few know it.

It's time to clean up and make good with God, thus I have included prayers here, and will continue to add more as the lord prompts me to, which are free and from various sources, myself included, helping you break free from the bondage of your ancestors activities, and your own. Choose what resonates. If you're not sure, ask the pure Holy Spirit of our good God to guide and see which title stands out to you. Many times we don't know what our ancestors did, however we live with the impact of their choices.
We make the very dangerous mistake of thinking because we are not catholic or because we never lit a candle and made a wish we are free and don't need to repent. What many don't know is that every one of us sin EVERY DAY. Whether it's a hateful thought toward another or you sitting in judgement of others you are sinning. Did you tell a white lie today, or bend the truth just a little? - sin. Have you been praying/speaking to spirit guides and guardian angels? - sin. Have had your pal read or tarot cards read "just for fun?" - Sin. People need to understand what sin is and stop being so offended. WE ARE ALL SINNERS THERE IS NO PURE HUMAN BEING IN EXISTENCE. Jesus Christ of Nazareth - (Yeshua Messiah) was the ONLY one! We lie to ourselves everyday. It's time to truly KNOW WHO our good God the Father, Son and Holy Spirit is, so that we are guaranteed eternity in Heaven with Him.
These prayers are to be used with caution and wisdom. You cannot expect to run through these prayers and your life is going to be perfect. This is CLEAN-UP TIME so expect to get your hands dirty! This is a journey between you and our Good God the Father, the Son and the undefiled, incorruptible Holy Spirit. This is a journey that will change you forever. This is the beginning of your journey into eternity with Messiah Yeshua (Jesus christ) of Nazareth.
BEFORE WORKING THROUGH THESE PRAYERS YOU NEED TO HAVE GIVEN YOUR LIFE FULLY OVER TO JESUS CHRIST - If you're not sure what to do and need help getting your life back on track with the Lord, please contact us for a support and guidance session. We don't charge for any of our support or prayer/delverance sessions, however we greatly value and appreciate any donattions. Please donate what you can via Paypal using the e-mail address [email protected] to support us. Thank you in advance! Please share what we are doing here so that we can continue to help set our captive family free! Feel free to e-mail us on [email protected] to arrange a support or prayer/deliverance session.
Check out my website www.michellemanders.com for free prayer cards and other food for thought.
In love and appreciation, Michelle and Sean
Your Instructor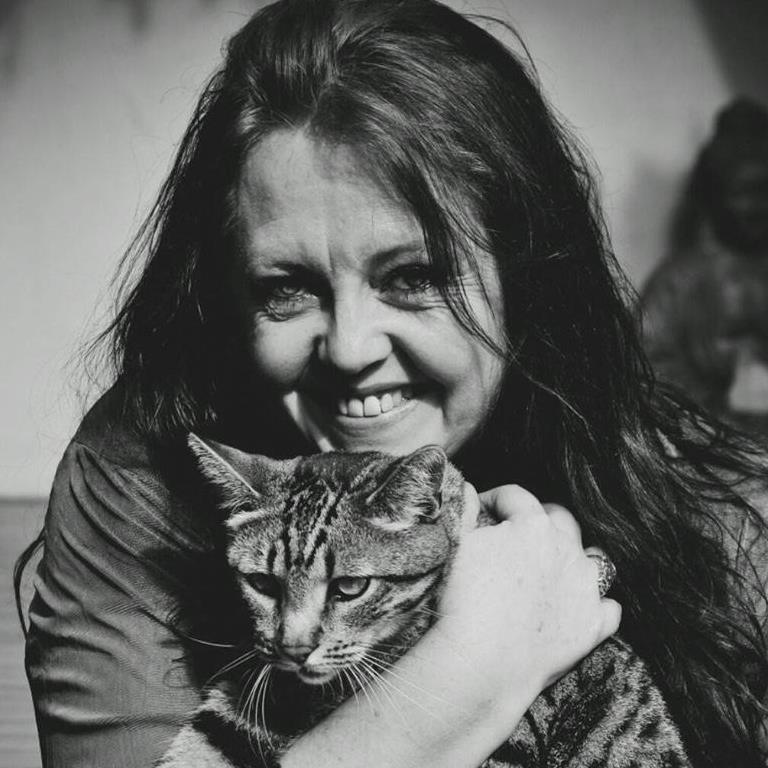 I AM PASSIONATE ABOUT FREEING MY FELLOW BROTHERS AND SISTERS FROM THE PRISON OF IGNORANCE AND FEAR PERPETUATED BY THE SATANIC/LUCIFERIAN NEW AGE MINDSET, ASCENDED MASTERS, FALLEN ANGELS, FALSE ARCHANGELS AND DEMONS POSING AS SPIRIT GUIDES AND STAR PEOPLE. I'VE BEEN THERE AND KNOW WHAT IT TAKES TO BREAK FREE, THEREFORE I AM LIVING PROOF THIS IS POSSIBLE.
Why am I so passionate about what I do?
After an unfulfilling search from a young age for truth in religion, I eventually furthered my search and found some answers and comfort in what I came to know as the New Age, which I now refer to as a Satanic/Luciferian doctrine. After 21 years of serving as a Professional Channel to the False Ascended Masters and False Ascension Timelines of the New Age Religion, in August 2017 I woke up to the truth about what lies at the heart of this system. As a result, I immediately stopped channeling and cut all ties with these fallen beings calling themselves ascended masters; they are fallen angels, and archangels, which resulted in 80% of my client-base moving on. Standing in the truth of the Lord due to my inner disclosure was and still is the best thing I could have done for myself and everyone connected to me. Although I had to basically start over again after 21 years, I am now enjoying the SOVEREIGNTY and INNER CONNECTION I never had before. Thus it is safe to say that I have first-hand knowledge and experience in how these deceptors and deceivers operate under the guise of "Love and Light" and how they spiritually, emotionally, psychically and psychologically abuse good people by keeping them in Victim/Victimizer behavior, ignorant and fear-full.
My career as a spiritual entrepreneur began in 1996 and has undergone 4 major transitions leading up to my current role as a Spiritual Warfare Teacher and Sovereignty Prayer Warrior Coach and Facilitator fully committed to fulfilling my Divine Mission of Sacred Service - Helping my fellow brothers and sisters reconnect with Jesus Christ so that we may ALL have a one-on-one PERSONAL RELATIONSHIP WITH HIM.
During my New Age career, I travelled extensively conducting Planetary healing and upgrade work to Stargates and Portals at various sacred sites across the globe. I've been interviewed on radio, appeared in South African newspapers and international magazines, and appeared on all the television stations promoting spirituality in South Africa. As a speaker at the Divine Feminine Conference in Dublin, Ireland, and London, UK in 2009, I was also featured in the UK Bestselling book "The Inspiring Journeys of Pilgrim Mothers" authored by Jane Noble Knight. All of this has changed and I am now fully committed to undoing the lies I was taught by these demons, which I passed onto others, and healing this through the precious name of Jesus Christ, our ONLY Lord and Saviour of humankind.
I am a Sovereignty Prayer Warrior fulfilling our Sovereign Good God's Divine Plan through Jesus Christ.
"My eyes and heart were opened to the love of our Sovereign God and Jesus Christ after serving as a channel to the false ascended masters for 21 years. In total, I spent 25 years in the new age and now use my expertise to assist as many people as possible to see the New Age for the satanic trap it truly is. My wide range of qualifications also equip me with an array of knowledge adding to my ability to help trapped souls see their trap and entrapper. My 25 years of experience as a metaphysician and channel is no match for the TRUE PEACE & SOVEREIGNTY I have found since leaving the new age religion and healing my relationship with our Supreme Sovereign Father, Provider and True Protector, God through Jesus Christ and returning home to Him. May the richness of God's Goodness & Greatness inspire you to know Him in all His Almighty Glory!" Michelle Manders
Frequently Asked Questions
When does the course start and finish?
The course starts now and never ends! It is a completely self-paced online course - you decide when you start and when you finish.
How long do I have access to the course?
How does lifetime access sound? After enrolling, you have unlimited access to this course for as long as you like - across any and all devices you own.
What if I am unhappy with the course?
We would never want you to be unhappy! If you are unsatisfied with your purchase, contact us in the first 30 days and we will give you a full refund.